We Are Easy to Find -
Just 50m from the Arenal beach next to BBVA Bank
Call Aki on
645 403 854
Javea Fun Bike Shop
Open 9.00am until late every day.
Hire for a week or more & we will deliver to your villa or apartment
Check out or Gallery to see what you can hire
Bring the kids down to our shop and let them choose
Adults Teens Children prices from just €2 per hour
Sales and Rent we have a huge stock of stuff with wheels
* Hoverboards just €10 per hour Hoverkarts just €15 per hour
All fantastic fun for everyone and great to keep the kids amused

Phone Aki on 645 403 854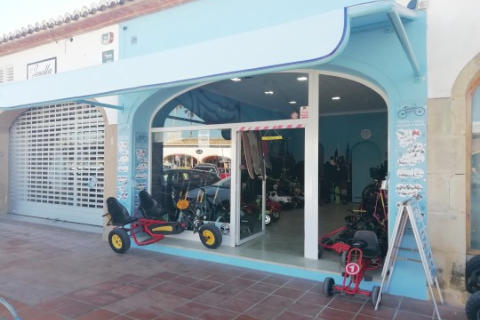 Loads of stuff for Kids & Big Kids too
Great Value Prices - Keep the kids entertained for ages!
We have a full range on top of the range xiaomi e scooters
for quality
rides at reasonable prices. we also stock ninebot e scooters for young
teens.kids. Denver kids e scooters for kids. we rent and sell all types of
latest quality e scooters.
For Sale NEW;
Stunt Scooters €99 - Long Boards €99 - Ripsticks €49 - Pro
Jump Stilts €159
Penny Boards - €69 - 3 Wheel Swing Trikes €99
Call Aki on
645 403 854
Contact us

Avenida de la Liberdad No 9
Arenal Javea 03730

(0034) 645 403 854

info@javeabikes.com

http://www.javeabikes.com


Stuff for the sea
Skimmers & Inflatables €5 per hour
Paddle Boards €15 per hour
€25 for 2 hours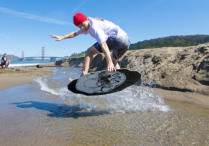 Luxury e Scooter Rental
45km range
1 hour €15
only €30 per day
€150 per week
the law for e scooters requires
users to be 16 plus to rent them
NEW Fat Tyre Bikes
€30 per day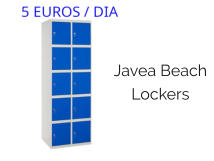 Suitable for ages two and
upwards, give the little ones
a treat too at just €10 per
hour
NEW Scooter Hire
Just €30 per day
all year round
Wet suits for Hire just €15 half day
Rent a Stand Up Paddle Board or Surf Board
and hire a wet suit FREE
We Rent, Buy and Sell all kinds of Electric Scooters